Millcroft Veterinary Group is a fiercely independent, six-centre, mixed practice in the western Lake District. We currently have opportunities for both experienced and new graduate vets to join our friendly 27 vet team in a range of working patterns.
Millcroft Veterinary Group is a member of XLVets, a community of independently owned veterinary practices.
Our independence means there are genuine opportunities for business ownership and we are committed to independent succession.
Experienced vets
Package up to £70k DOE for a 42hr week. We are SPVS members that pay attention to the recent salary surveys with vets paid well above the SPVS survey national median, despite being in Northern England.
A 4-day week as standard with options to increase salary or reduce working hours.
15 minute consults with plenty of breaks. You are actually allowed time to catch up, report results or have a cup of tea!
Excellent facilities including digital radiography, ultrasound, top-end video endoscopy, class IV laser, Tonovet tonometer and dental radiography.
Shared small-animal only on-call rota, on paper 1 weeknight in 8 but currently 1 weeknight in 10 with rolling relief. Approximately 2.5 weekends in 10.
Accommodation is always available at the practice for those that prefer to stay on-site for OOH.
Twilight RVN on-site providing triaging calls and managing inpatients up to 10.30pm. Dedicated on-call RVN after 10:30pm
CPD encouraged to further your own interests and funded to certificate / Masters / PGDip level for a long term candidate.
In addition to CPD allowance, we provide 1 week pro-rata paid CPD time
RCVS, VDS, BVA and one other professional membership fee of your choice paid
New graduates
For new graduates, we are offering a position on our Graduate Development Programme.
In addition to the above:
Package of £36k by six months in-practice.
30 minute consults to begin your career.
Working at our larger Cockermouth and Workington surgeries where there are large teams of vets and RVNs to provide plenty of support.
Sole charge as a new grad is neither fair, nor expected.
Enhanced CPD with attendance on the XLVets Small Animal Graduate Development Programme. This involves:

Monthly meetings with an external XLVets mentor.
80hrs+ of external CPD spread over a year delivered by experts in the XLVets community.
Lots of socialising with an XLVets peer group of other new graduates across the country.

We are an approved graduate development practice with four registered vetGDP mentors.
We actively encourage mentorship by paying a bonus to our VetGDP mentors. We also have access to internal and external XLVets "Mentoring Matters" mentors.
Full back-up OOH with a dedicated experienced vet rostered on alongside your nights.
Informal support and directors available 24/7 long term.
Due to our large team, plenty of support, mentoring and caseload, we will make any new graduate a truly great vet.
Holiday
5.6 pro-rata weeks of paid holiday per year, including public holidays, with additional allowance for long service.
Hours worked overtime returned as time off in lieu.
Optional holiday purchase scheme of up to 1 week pro-rata.
Other benefits
Relocation support - we have two practice houses, so often accommodation is available as part of the package
We take mental health seriously and subscribe to an employee assistance programme which provides 24/7 support as well as counselling sessions
Cycle to work scheme
Discounted gym membership
Company pension
Discounted veterinary fees and free membership to our Lifetime Care Cub
Team social events
Flu vaccine
Still need to be convinced?
We are proud, active members of XLVets, and recent winners of the XLVet's "Inspirational Teams" award.
We have a busy and varied caseload of small animal medicine and surgery - perfect for aspirant certificate holders.
We're situated in the heart of the Lake District UNESCO World Heritage Site which presents a wealth of opportunities for walkers, horse-riders, kayakers, runners, mountaineers, climbers, paragliders, wild-swimmers and even skiers.
We currently have certificate holders in surgery, exotics, imaging and cardiology, and vets studying towards ECC, medicine and behaviour. We therefore regularly accept referrals for cardiology, ultrasound and exotics.
To apply, or for an informal discussion please contact Gemma Allison, HR Manager:
Email: jobs@millcroftvets.co.uk or gemma@millcroftvets.co.uk
Telephone: 01900 826666
---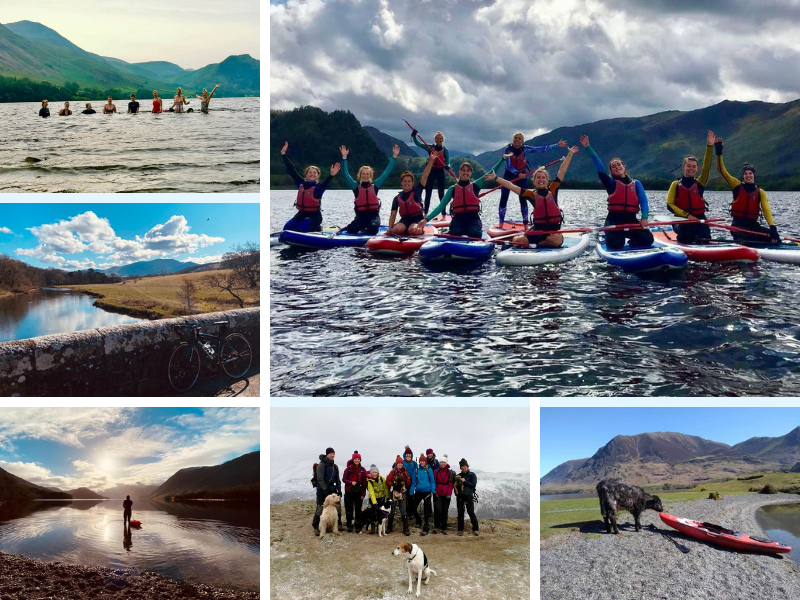 01228 711788
Mon - Fri (9am - 5pm)